Lincoln County Sheriff's Department

931-433-9821 • In Case of Emergency Dial 911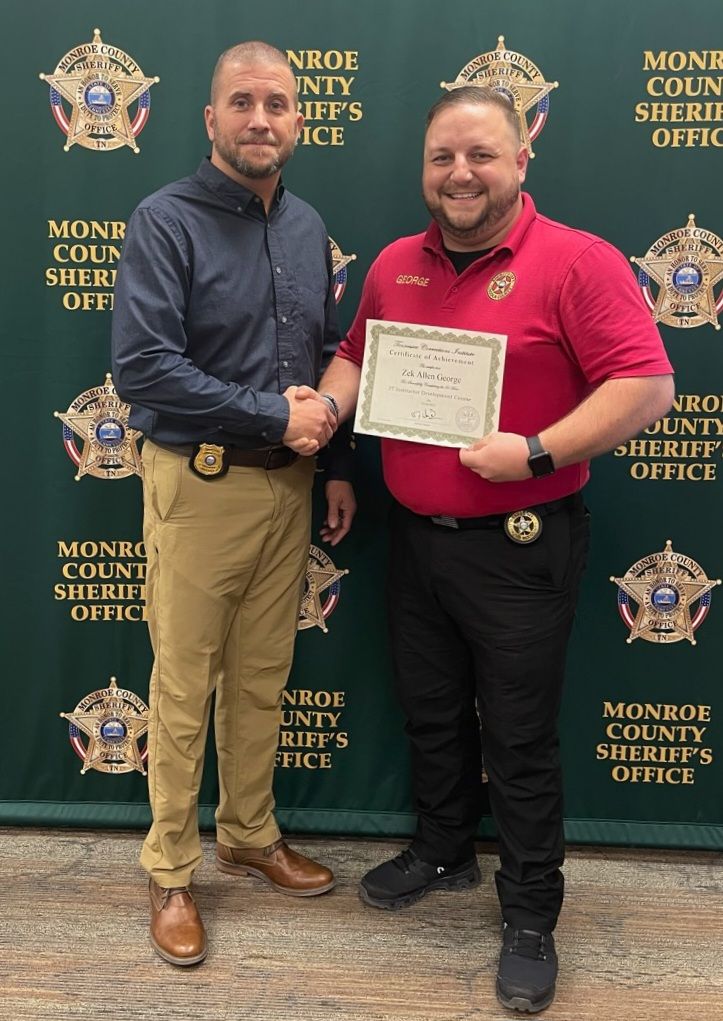 Sgt Zek George Completes TCI FTO TTT
Sgt. Zek George recently completed the Tennessee Corrections Institute's Facility Training Officer Train-the-Trainer Program. Sgt. George is responsible for all Corrections Officer Training, including, initial training, annual in-service, and other specialty training for the Jail.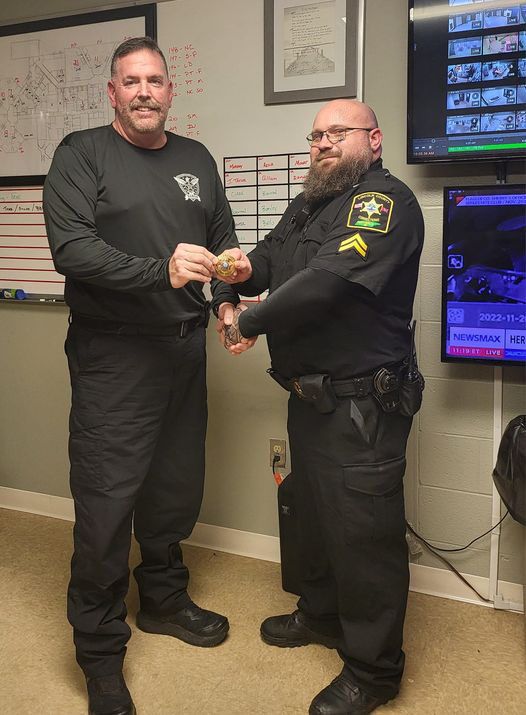 Aesir Promoted to Sergeant
Jan 6, 2023 - The Lincoln County Sheriff's Department congratulates Odin Aesir for being promoted to Corrections Sergeant. Keep up the good work and strong leadership.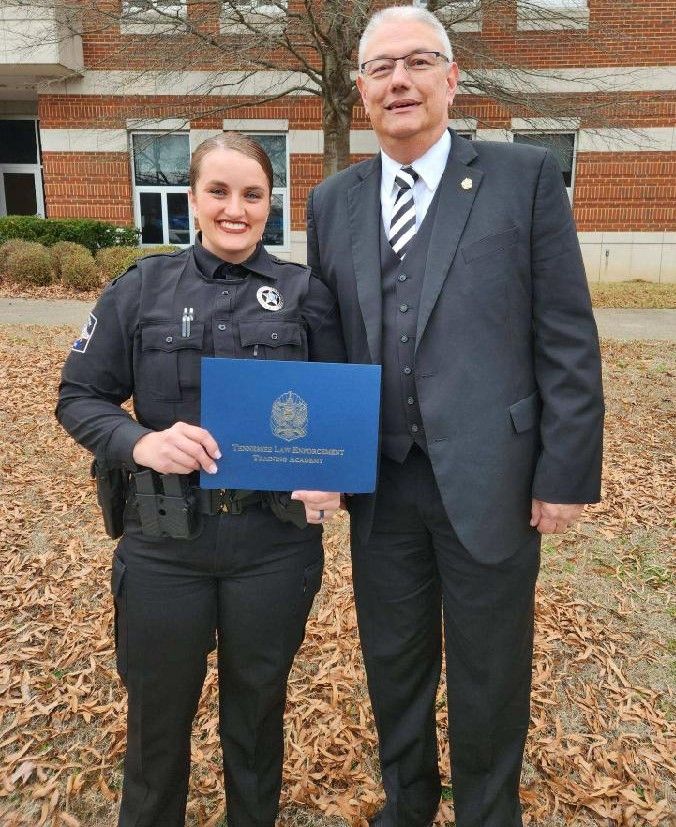 TENNESSEE LAW ENFORCEMENT TRAINING ACADEMY (TLETA) Graduates Class 1972
Dec 22, 2022 - Deputy Cheyenne Gonzalez, of the Lincoln County Sheriff's Department, graduated from TLETA Class #1972 today. We congratulate her on her dedication, perseverance, and strong work ethic in completing the TLETA Basic Police School. The Basic Police School is the mainstay of the Tennessee Law Enforcement Training Academy. Their mission is to produce a physically fit, highly motivated, basically trained police officer, thoroughly indoctrinated in the ethics and professional standards of the law enforcement profession. The officer will have a degree of both technical and tactical proficiency to function on the streets as well as in the criminal and civil courts of our state. Deputy Gonzalez is pictured with LCSD Chief Deputy Jeff Bradford.
Teamwork Nets Over 600 lbs of Marijuana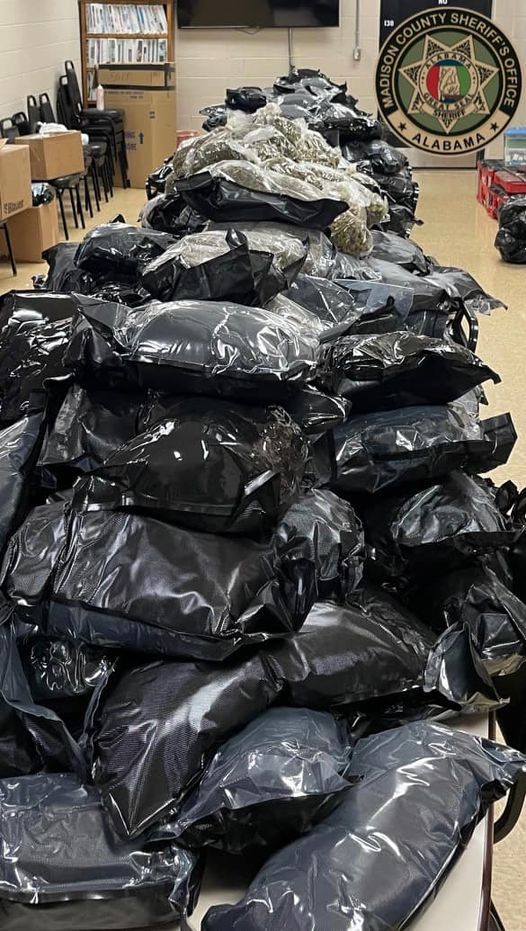 Dec 15, 2022 - Deputies with the Madison County Sheriff's Office Street Crimes Unit and Narcotics Unit worked on a marijuana trafficking case that led them to a storage facility in Lincoln County, Tennessee. Shortly thereafter investigators teamed up with the Lincoln County Sheriff's Office, Tennessee Bureau of Investigation, and Fayetteville Police Department to further investigate.
MCSO SCU K9 Maverick was deployed and alerted on a storage unit suspected of containing marijuana. A search warrant was obtained and then executed. During the search, Sheriff's deputies located over 600 pounds of marijuana.
This seizure was made possible by the teamwork of all the listed agencies which highlights the benefits of law enforcement agencies working cohesively for a common goal. This investigation is ongoing and we do anticipate more arrests to follow.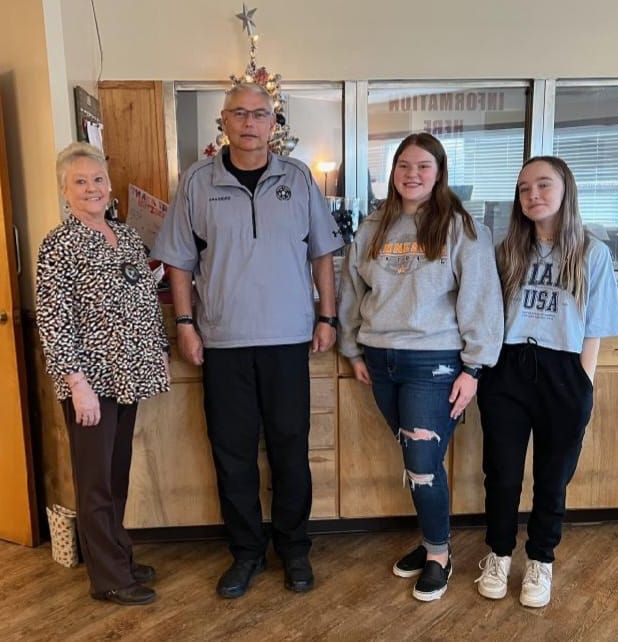 LIFT LC Visits LCSO
Nov 30, 2022 - LIFT LC, from Lincoln County High School, visiting with Chief Joyce McConnell and Chief Jeff Bradford at the Lincoln County Sheriff's Department. Very proud of these young people for their commitment to our community.
SCAM ALERT
The Sheriff's Department has been made aware of a telephone scam that is soliciting money for a fire department. We have been told that some local volunteer departments have people going door to door, but no one has people calling for donations. Please check for company IDs and any information you can use to verify who you are dealing with.